Daniel Bevilacqua, better known by his stage name, Christophe, was a legendary French singer and songwriter whose unique musical style and indomitable spirit left an indelible mark on the music industry. From his signature songs like "Aline" to his unique discography, Christophe's legacy is one worth exploring in detail.
Early Life and Career Beginnings
Born on October 13, 1945, in the Parisian suburb of Juvisy-sur-Orge, Christophe showed an early inclination towards music. His love for the rock 'n' roll genre was apparent from a young age, notably inspired by the charismatic Elvis Presley. At 16, he dropped out of school to pursue his passion for music, a decision that would soon pay off.
Christophe's debut hit, "Reviens Sophie," in 1963, initially earned him popularity, but it was his 1965 release, "Aline," that skyrocketed him to fame. The song, known for its catchy tune and romantic lyrics, topped the French charts for several weeks and sold over a million copies.
Christophe's Unique Discography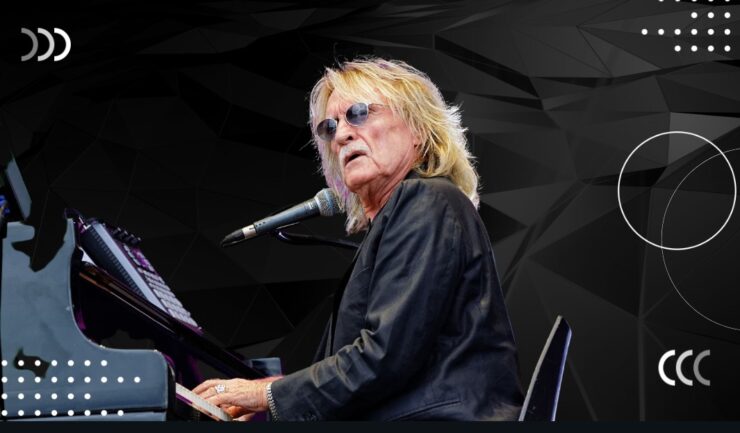 Christophe's discography is a testament to his versatility as an artist. He effortlessly traversed different musical styles, from pop and rock to synth-pop and experimental music.
1960s to 1970s
In the late 1960s and early 1970s, Christophe released several hits, including "Les Marionettes," "Excusez-Moi Monsieur le Professeur," and "Maman." He continued to captivate his audience with his unique voice and distinct musical style.
1980s to 2000s
Christophe's musical style evolved in the 1980s and 1990s. He began to incorporate more synthesizers into his music, marking a shift towards synth-pop and experimental sounds. Albums such as "Pas vu, pas pris" (1980), "Christophe" (1996), and "Comme si la terre penchait" (2001) exemplify this evolution.
2010s to 2020s
In his later years, Christophe continued to innovate and push the boundaries of his music. Albums like "Aimer ce que nous sommes" (2008) and "Les Vestiges du Chaos" (2016) showcased his knack for experimentation and his unceasing desire to explore new musical landscapes.
Noteworthy Collaborations
Christophe was not only a solo artist but also a prolific collaborator. He worked with many talented artists throughout his career. Some of his notable collaborations include "Daisy" with French singer and actress Alan Delon and "Boulevard de l'Atlantique" with French musician Julien Doré.
The Man Behind the Music
Christophe was not just a musician but also a car enthusiast, a hobby that often influenced his music. His song, "Les Paradis Perdus," for instance, reflects his love for American cars, with lyrics that mention Cadillac, a brand he loved.
He was also known for his unique personality. Christophe was often described as a bit eccentric, a trait that only added to his charm. Despite his fame, he was also notably private, cherishing his solitude and often choosing to live a life away from the public eye.
Net Worth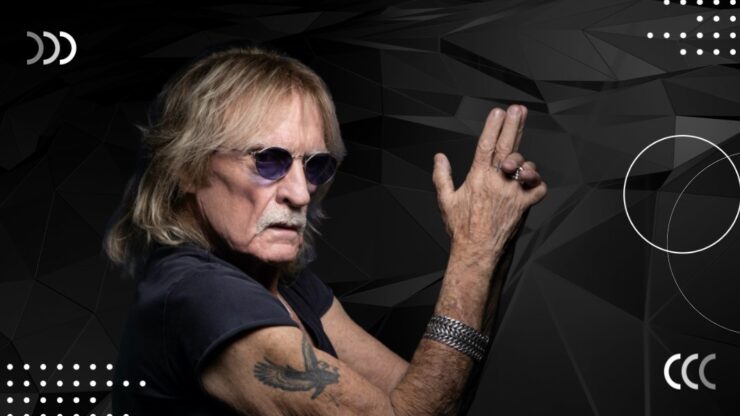 Christophe's successful career in music spanned over five decades, during which he sold millions of records worldwide. While the exact figures of his net worth are hard to pin down, it's estimated that he was worth between $10 million and $20 million at the time of his death, a reflection of his enduring success.
Legacy and Influence
Despite his passing in 2020, Christophe's impact on music, particularly French pop, continues to reverberate. His discography, filled with bold artistic choices and innovative sounds, is still a source of inspiration for many contemporary artists. His ability to continually reinvent his music while retaining his unique sound is a testament to his creativity and versatility as an artist.
His influence extended beyond music, impacting popular culture at large. His signature look – long hair, leather jacket, and sunglasses – became iconic and remains associated with the singer even today.
Christophe's Iconic Performances
Christophe's career was punctuated by numerous memorable performances. A charismatic performer, Christophe had an uncanny ability to captivate audiences with his dynamic stage presence.
One such performance was at the prestigious Olympia concert hall in Paris in 1974. During this concert, Christophe enthralled the audience with his renditions of "Aline" and "Les Paradis Perdus." His emotive delivery and unique stage presence left a lasting impact on those in attendance.
In 2014, Christophe delivered another memorable performance at the Francofolies music festival in La Rochelle, France. Despite having been in the industry for decades at this point, his performance was as captivating and energetic as ever, proving that his talent knew no bounds.
Personal Life
Delving into Christophe's personal life, we find a man who held a deep love for his family. He was married to his wife, Véronique Bevilacqua, for over fifty years until his death in 2020. They had one daughter, Lucie. His daughter followed in his footsteps and pursued a career in music, a testament to Christophe's influence.
Impact on Fashion
Christophe's influence extended beyond music to the world of fashion. His signature look – long, unkempt hair, often styled in a pompadour like his idol Elvis Presley, leather jackets, and dark sunglasses – became iconic in the music industry. His unique style made him a fashion icon in his own right and inspired many to emulate his rock 'n' roll aesthetic.
Love for Art and Literature
Beyond his passion for music and cars, Christophe was a known lover of art and literature. He was an avid reader and had an extensive art collection. He often cited these influences in his music and interviews, indicating that his creativity was not limited to music alone.
Christophe's Philanthropy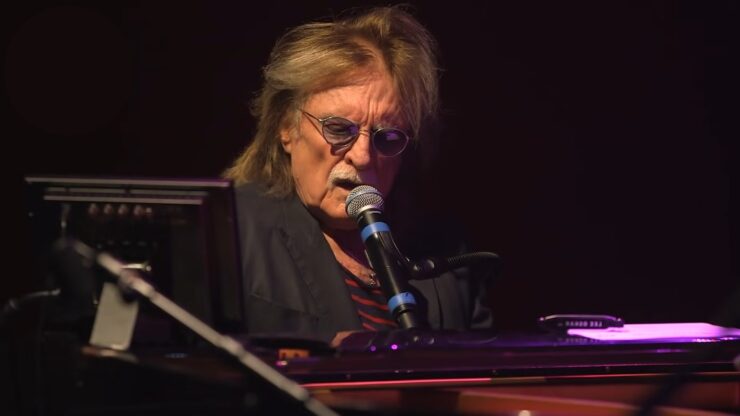 Christophe was known for his philanthropic endeavors. He often performed at charity concerts and was involved in several humanitarian causes throughout his career. His dedication to giving back to the community was another facet of his personality that endeared him to his fans.
Posthumous Recognition
In recognition of his contributions to the music industry, several posthumous tributes were held in Christophe's honor. In 2021, a tribute concert was organized at the Olympia, a famed concert venue in Paris where Christophe had performed many times.
Numerous artists, both those who had worked with him and those inspired by him, took to the stage to perform his songs, a heartfelt homage to the legendary musician.
Moreover, Christophe was posthumously awarded the "Victoire de la musique," a prestigious French music award, for his final album, "Christophe Etc.," in the category of Best Album of Songs. The award was a fitting tribute to the musician, acknowledging his lasting influence on the industry and his impact on generations of music lovers.
Closing Thoughts
Christophe – Daniel Bevilacqua's journey is a tale of passion, creativity, and an unceasing desire to innovate. His music, a captivating blend of styles and genres, continues to enthrall listeners, transcending generations and borders. Christophe's legacy serves as a reminder that true artistry is timeless, and the music he created will continue to resonate with audiences for many years to come.
From his humble beginnings in the Parisian suburbs to his status as a music legend, Christophe's story is a testament to the power of perseverance and the pursuit of one's passions. His life, his music, and his legacy are proof that, in Christophe's own words, "Life is a melody that one must know how to sing."
For more songs and insights on celebs be sure to visit christophe-lesite.com to keep you updated.